Originally published for HuffPost on December 11, 2017.
Our family opted for a non-traditional Thanksgiving this year, trading turkey for sunny Southern California. With an entire week off of school and my son's impending tenth birthday, we booked a road trip on the West Coast. There's never enough time to do everything, but here is a snapshot of our 10-day journey from San Diego to Santa Barbara with family-friendly activities, budget tips and special moments sprinkled throughout.
San Diego is a beautiful, livable city that is easy to navigate with little traffic and activities for every age. We started our first morning at La Jolla Shores Beach under the sky-high palm trees watching surfers on the rolling Pacific Ocean. We found free parking right on the beach by La Jolla Cove and, following the bark of the sea lions, we climbed down to the shore for a closer look at hundreds of happy seals and sea lions posing for photos on the rocks in the warm sun.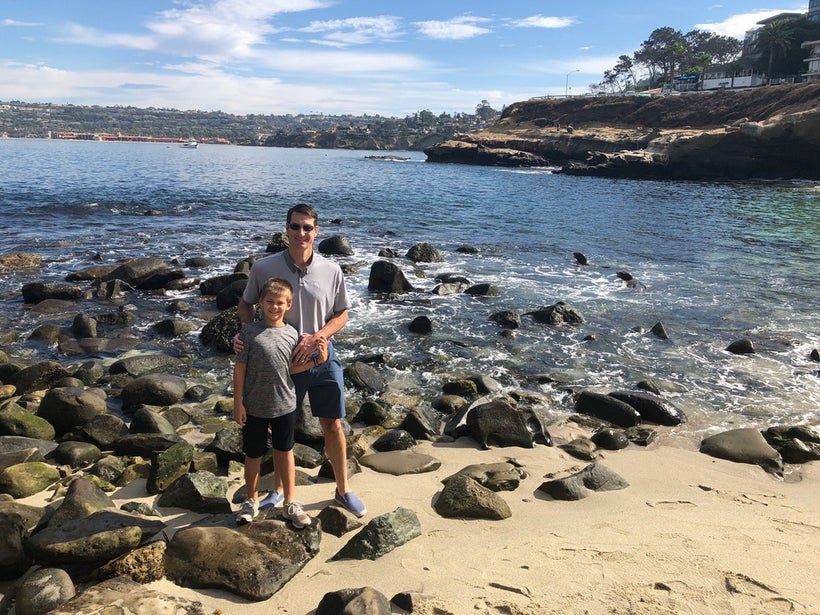 There is a military might in San Diego and we visited the USS Midway to get an up-close look at the massive aircraft carrier. The family audio guide gave us an inside view of the ship from bottom to top, finishing on deck with fighter jets reminiscent of Top Gun. My favorite part was speaking to all of the veteran docents whose experience and bravery were shared through stories and insight in every section of the ship.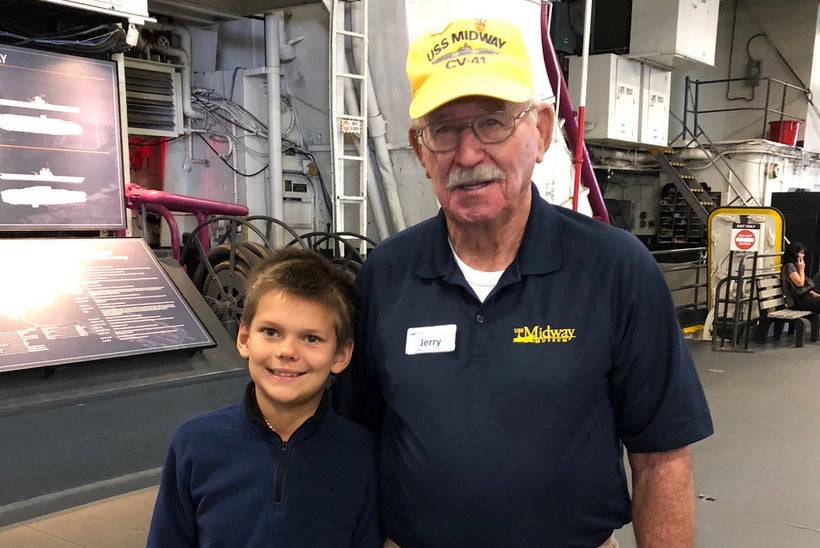 When I first heard about Balboa Park, what impressed me was the choice of 17 museums. But after we narrowed it down to my son's favorites (Air and Space, Model Railroad and Automotive Museums), I spent more time marveling at the surprisingly beautiful architecture and green space under the bright blue sky. I could have spent the entire day at Balboa, but by late afternoon it was time for tacos and ceviche. Trip tip: Don't miss the Nine Seas Seafood Truck on nearby Grape Street. You always know it's good when locals are lined up in an obscure CVS parking lot!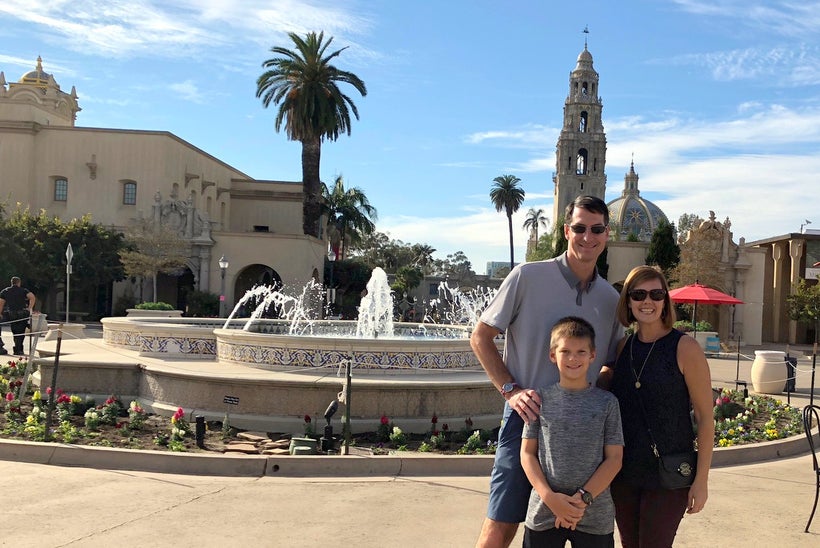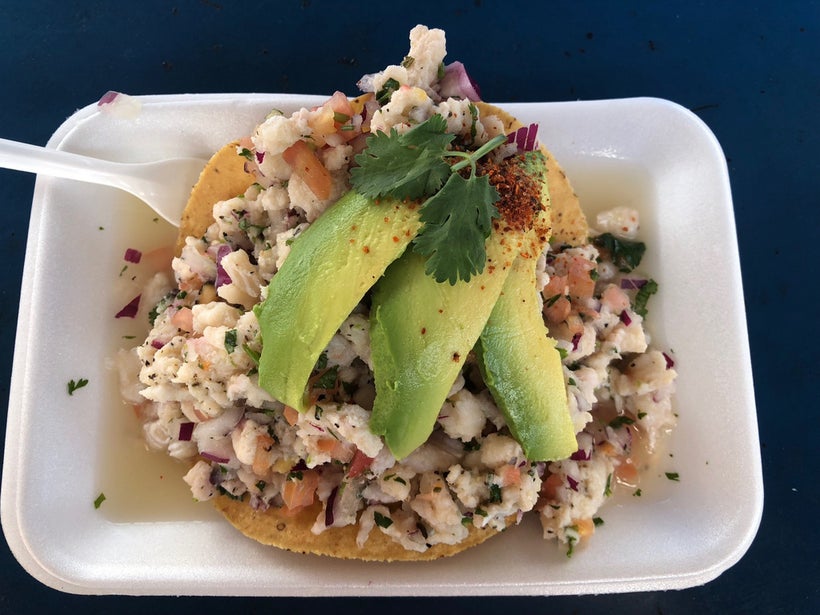 Our three-day stay in San Diego wasn't long enough, but we had to head north toward our next destination. Along the way, we scouted out more tacos. You'd never guess it, but the 99-cent specials at Cardiff Valero's El Pueblo gas station on I-5 north of the city are worth a stop. With only a few days in LA, we drove directly to Griffith Observatory for an obligatory photo with the Hollywood sign and a peek through the massive telescope on the rooftop. The science museum interested my son, but I was ready to get outside, so we hiked throughout Griffith Park before checking into the nearby Westin Bonaventure. Trip tip: Don't pay the $50/day hotel parking when there are $8 surface lots nearby.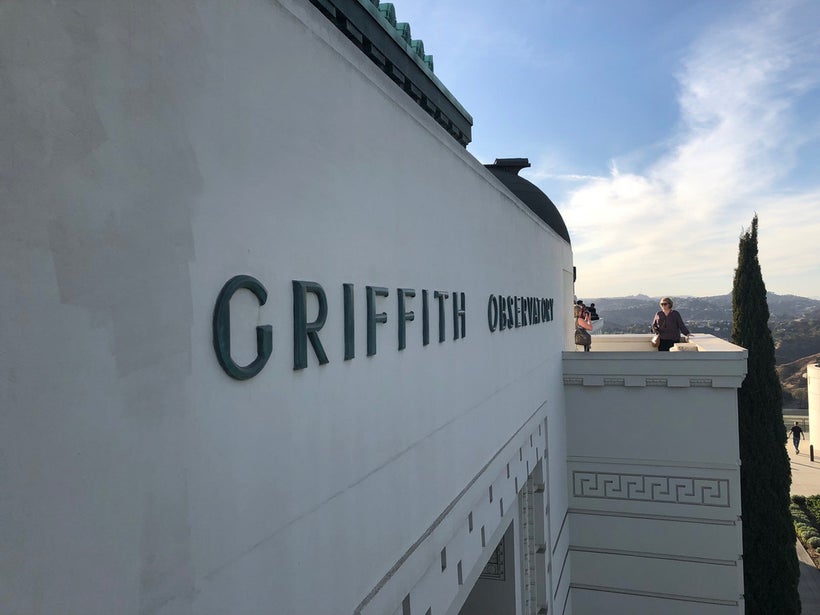 To please parents and children alike, Universal Studios offers a theme park with amazing rides and shows as well as a spectacular backlot studio tour. We spent a full day at Universal drinking butterbeer at Harry Potter World, going prehistoric on the classic Jurassic Park water ride and time traveling to the infamous Back to the Future clock tower square. Trip tip: The longest lines are always at Harry Potter and the Forbidden Journey, so ride it as soon as you enter the park. Then head to the back of the park to the popular backlot tour. Also, download the park app to check on line waits and show times.
If you'd like to spend some time in a live studio audience, there are several shows you can get tickets for. We cheered for The Voice contestants at their first live show of the season and the behind-the-scenes experience was unforgettable! Visit this site for more details on shows and tickets.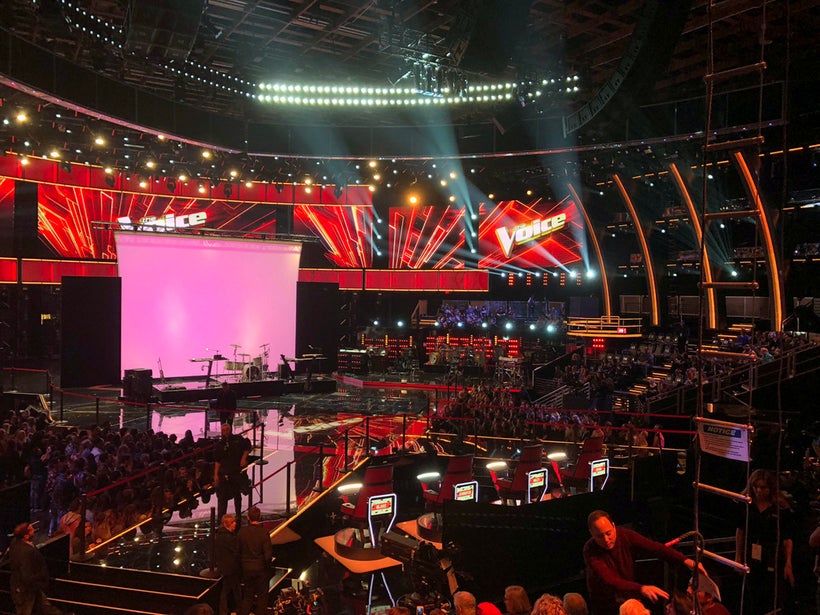 We couldn't leave LA without a visit to iconic Venice Beach, so we rented bikes at Ride! Venice one late afternoon. In just an hour, we rode all the way to Santa Monica pier and back (ask for a complimentary bike lock if you'd like to stop and jump on a few rides!) and the timing was perfect to watch the sun set over the Pacific. We enjoyed dinner with friends at C&O Trattoria, an Italian staple with addictive garlic knots just a few blocks from the beach.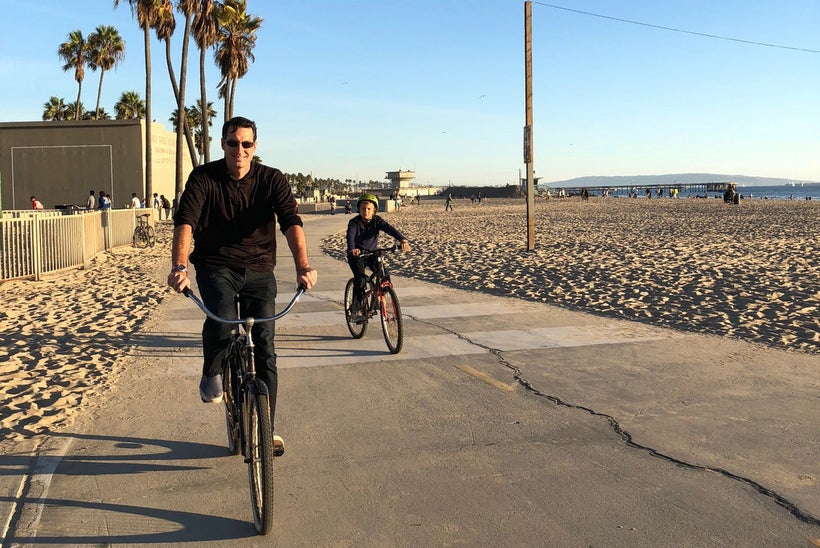 Santa Barbara has been on my wish list for years. The quieter town north of LA has all of the things our family loves – beachside biking, wine country, hiking and a quaint, walkable city center. We stayed at The Fess Parker, a Hilton property under renovation but in a perfect location on the beach within walking distance to eating and shopping on State Street and the hip Funk Zone district. We enjoyed dinner at the Funk Zone's casual Brass Bear Brewing and a wine tasting at Kunin, both on Anacapa Street. Trip Tip: Don't miss ice cream at McConnells and snapping a family photo with a gorgeous Santa Barbara backdrop from the top of the City Courthouse.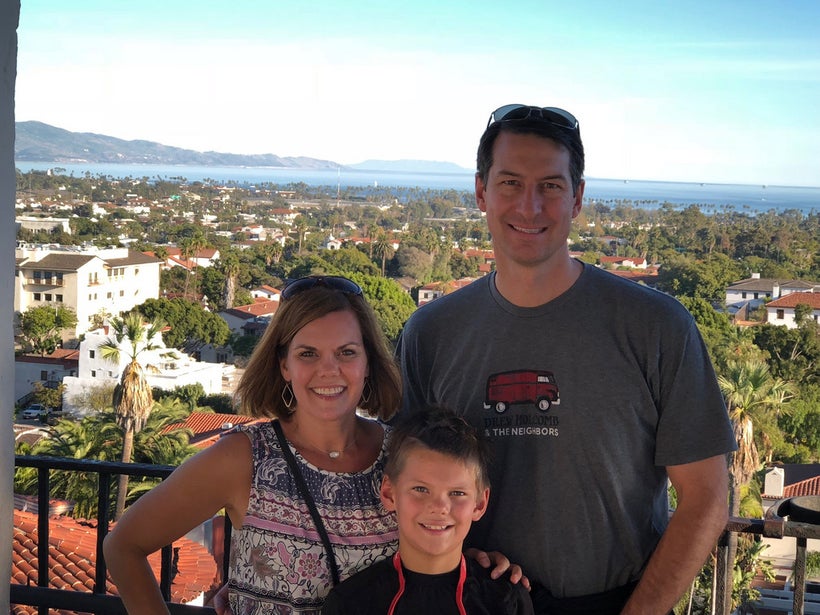 After a full day exploring Santa Barbara, we drove north to the tiny town of Los Olivos for a day of wine tasting at Saarloos and Sons, Barbieri Wine Company and Brander, all small, family-run outfits with inspiring stories and spunk. The wines are fantastic and the area doesn't have the crowded, touristy feel of other Northern California wine regions.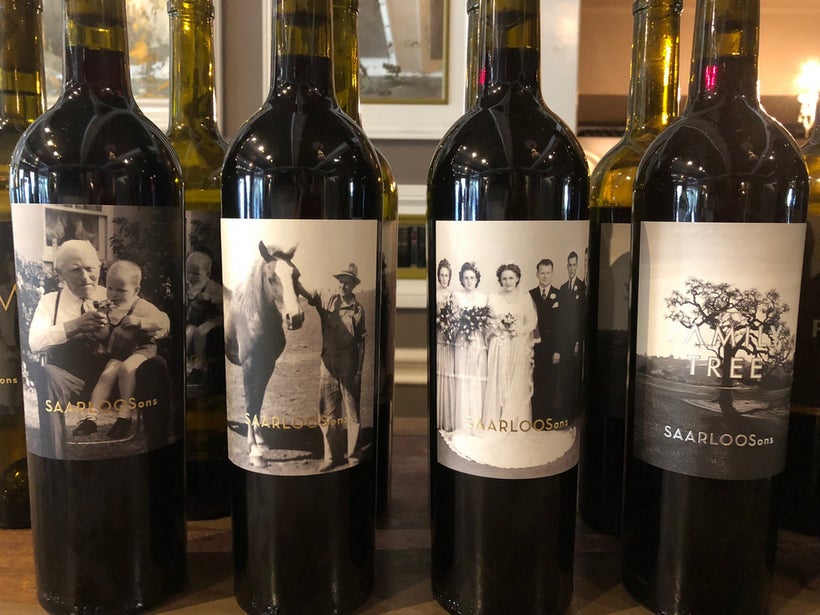 Since our trip was over Thanksgiving, we celebrated the holiday with a hike in Ojai, just 30 minutes inland from Santa Barbara. This quaint town in the hills has hundreds of hikes to choose from. Our climb from a free parking area on North Signal Street to the Shelf Road Trail and Luci's Trailhead offered a moderate, two-mile loop and fantastic views of the mountains and Ojai below. Our son only complained a few times (it was 90 degrees!) but even he agreed the views were worth the climb.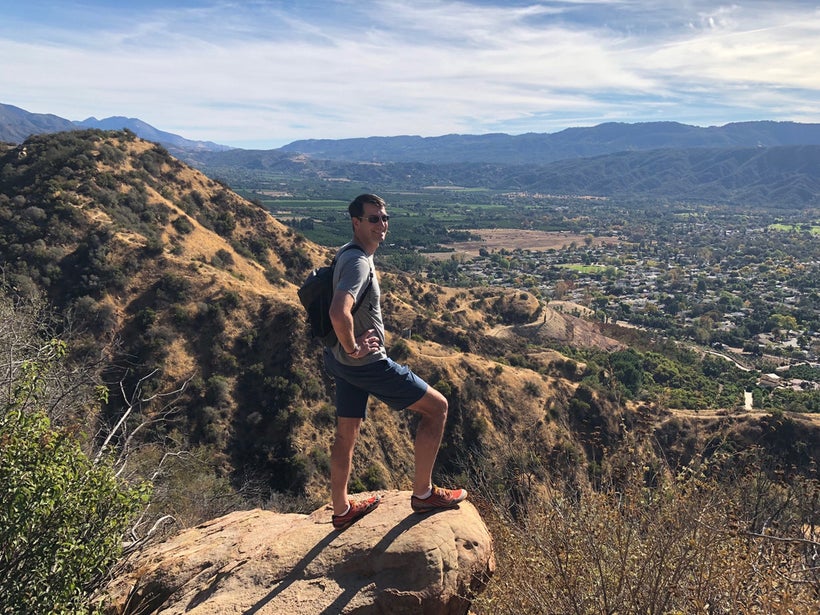 On our last day, we rented bikes from Wheel Fun Rentals in Santa Barbara and ventured down the beach promenade toward Montecito, a truly gorgeous neighborhood that boasts Oprah as one of its residents. Lunch al fresco at Los Arroyos was completely reasonable and didn't reflect the other prices in the exclusive zip code. See how the 1% live while cruising past Butterfly Beach and the historic Four Seasons Hotel before circling back to Santa Barbara.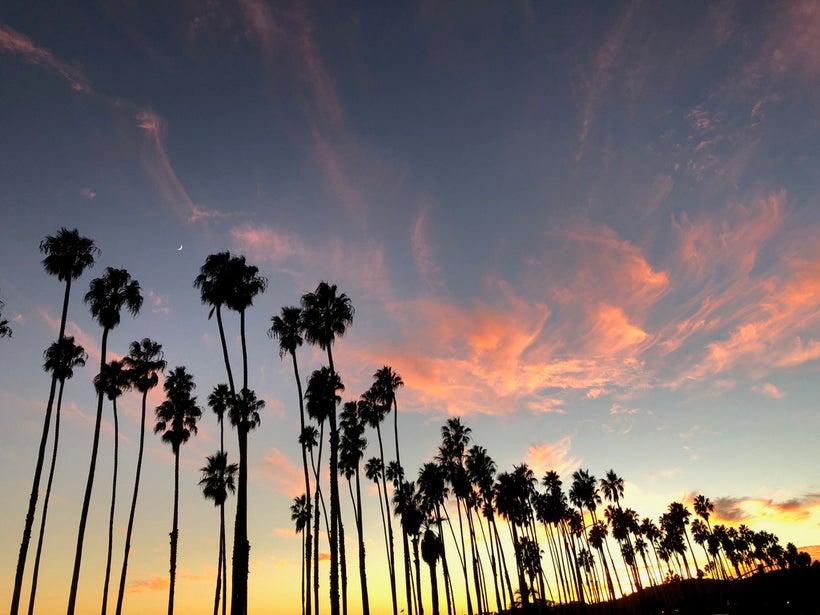 Southern California, with its wide offering of activities and near-perfect weather, is ready and waiting for visitors all year round. When thousands of my fellow University of Georgia Bulldawg fans descend on Pasadena for the Rose Bowl on January 1, I hope families will take time to explore the region before and after the big game.